Handing over 100% control for your personal and professional development to your employer is flawed. In our current world it doesn't work. Not any more.
Yet that is the place that many of you are in. You rely 100% on your employer to develop you.
According to Mark McCrindle you are likely to have at least three different employers over the next decade. The reasons will be varied but will include you deciding to shift jobs and/or your employer no longer requiring your services. This is the world we now live in. Jobs for life are a rarity. Just ask the folk at Shell, Ford and Target in Geelong in regional Victoria, and Ford in Broadmeadows in the Melbourne's northern suburbs. Over the next two years more than 1,900 people will be losing their jobs, many of whom will have worked for those companies for decades.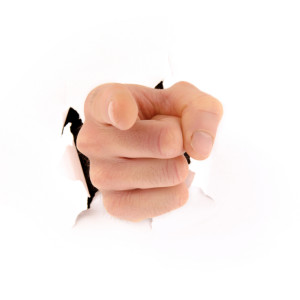 Imagine if you were one of those workers. In good faith you had trusted your employer to develop you. After all you were part of their 'big family'.
When the economy tightened, what was one of the first budget items to get cut? Traditionally, the budget item is training and development. Let's consider some logic.
The reason the budget is getting cut is because the company is earning less money through sales. Should that trend continue then people's jobs will be cut at some point in the future. This isn't rocket science! Yet, if you were one of the employees in these circumstances, the writing is on the wall – at some point in the future you will be looking for a new job. It is with some irony that it is under these circumstances when you, the employee needs to be developing yourself more than you ever have before. Yet, when you have handed 100% of the control of your development to your employer you are getting less. Does this seem like a good formula for security and success?

If you, the employee have handed 100% of control for your development to your employer, then you are facing a situation where your employability is going down, when you should be aiming to have it go up.
Some more logic. When you are a job seeker is it safer to be more employable or less employable? Not a hard question, is it!
"My organisation provides wonderful training and development Gary, this isn't relevant to me!" you might say. I'm sorry, but this is relevant.
Treat the training and development that your organisation provides as a bonus. If they are a decent employer they will understand that it is in their interests to keep developing you. That said they'll limit their development to what they think is good for you, not necessarily what is good for you, your talents and your future. I'm not suggesting that companies are bad for having this view. It is understandable and reflects how the world actually works. The important thing is that you need to understand how the system works and you need to be in control of your development.

My message is simple. Keep your development 100% in your control. Don't hand that control to your employer. Use whatever development opportunities they give to develop your talents. Be the best employee that you can be. But don't limit your development to what your employer provides. Do online courses, join Toastmasters (as an example if you need to improve your public speaking), do whatever you need to do to keep developing yourself.
Right at this moment what are you doing that indicates that you are in control of your development? Your security and future depend on it.
Learn about the Yes For Success Platform here.
Gary Ryan enables organisations, leaders and talented people to move Beyond Being Good.