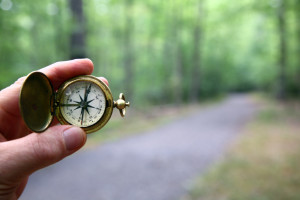 Retiring Australian Football League (AFL) legend Chris Judd has shared two key lessons for success in his recent speeches and newspaper article. Both lessons are not your run-of the-mill lessons. They are insightful and more importantly useful. Use them to help you stay on track on your journey toward more success and life balance.
Lesson 1 – None of us are Nostradamus
When quizzed about his decision to play again in the 2015 season, Judd was asked if it was the wrong decision. Here is his response:
Playing on this year had proved to be the wrong decision for the right reasons. By that, I meant that I hadn't persevered for money, or for personal glory, but to help the club build a culture. I have some good memories from the second half of last season, and had hoped to solidify them. They were good reasons to play on. As it turns out, I was wrong. But none of us are Nostradamus. As long as you go about the process correctly, and your intentions are pure, even if you make a wrong decision, you can sleep at night. That's how I feel now.
None of us are perfect. Occasionally you will make wrong decisions. As Robert Louis Flood stated, "The future is unknowable". When your intentions are honourable, and it turns out that you made a wrong decision, so be it. Learn and move on.
Lesson 2 – Enjoy the good moments when they happen
When asked for his advice to current players, Judd replied:
I think one of the main things, if I had my time over again, is just to appreciate the good moments a little bit more. I was always so ambitious and focused on what was coming next that I probably didn't recognise as much when something special had happened.
Jeffrey Hopkins, in his translation of the Dalai Lama's 'How to Practise – The way to a meaningful life' shares that too many people cause themselves suffering because they are not present in the moment. Rather, they are stuck in the past or already focused on the future.
You share this challenge. Remembering to live in the moment when you are doing something important is a critical trait to develop.
I recall that a good friend of mine shared some excellent advice with my wife and I prior to our wedding. He said, "I encourage you to take some time out during your celebrations. Just sit by yourselves on four or five occasions and take it all in. Commit the experience to memory. The sights, the sounds, the taste of your food and drink. You won't regret it."
We followed his advice and 18 years later we can both remember our wedding as if it were yesterday, as I can the birth of each of my five children and many other important events in my life as a result of practising this technique.
Taking the conscious time to be present in the moment is important for success because it provides you with the experience of success that you strive so hard to achieve. It is worth following Judd's advice – enjoy the good moments when they happen.
Gary Ryan provided leadership development services to the Richmond Tigers in 2007 and 2009, and sat on the AFL Coaches Association Board of Management from 2009 to 2014.
Gary Ryan enables talented professionals, their teams and organisations to move Beyond Being Good®