This weekend I will be facilitating a leadership development program for thirty experienced leaders. One of the results of the pre-program research that I have conducted is that only one person enrolled in this program acknowledges that she uses explicit theories/models to guide her in her practice of leadership.

From my experience over time results like this are common and highlight that the majority of 'managers', i.e. people in formal leadership roles, do not have a conscious set of theories/models to guide them in their roles.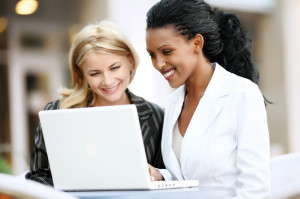 When I say "theories/models" I mean everything from explicit, research based theories such as the Hersey-Blanchard Situational Leadership Model, or Tuckman's Stages of Team Development, or Belbin's Team Roles approach, all of which are solid theories/models built upon academic research. Or you might have your own 'lay' model that is reflected as an, 'If…, then…' statement or a guiding set of 'Do' and 'Don't Do' behaviours. Some of you may even use poetry or quotes to aid in providing a theoretical approach that underpins your behaviour. While not a 'model' per se, these can represent high level principles that inform your behaviour.
The alternative, of course, is to 'wing it'. This means that you 'make it up as you go' and never settle on a consistent approach that keeps you grounded. With all the education that is now available I urge you to find explicit theories/models to guide your behaviour as a leader. Theory and practice don't have to be separate. In fact they are designed to work together. The whole purpose of research is to improve practice, and practice informs research. They work together to help us improve the world around us. Think of road laws and vehicle safety as an example. The improvements in the safety of vehicles and the laws that are designed to help us drive around our cities safely have, over the past four decades, seen a dramatic reduction in the number of deaths caused by traffic accidents. While there is still a lot of improvement to be made in that area, theory and practice have worked together to improve the human condition.
If you desire to be the best leader that you can be then it is your responsibility to find, practice and gradually master your Theory of Leadership. Occasionally people ask me, "Okay. But what should I do if I discover that the theory I am using doesn't work in practice?"
The answer is simple and straightforward. If your theories/models aren't proving useful, then find and adopt new ones that do. The principle remains the same. Make sure that at the very least you have conscious theories/models that you are trying over time to master, rather than having no theories/models at all.
You'll find that this approach will have a positive and everlasting impact on your effectiveness as a leader.
Gary Ryan enables organisations, leaders and talented professionals to move Beyond Being Good.