Earlier this year I had the pleasure of being the Master of Ceremony for a Leadership Symposium at the Monash Business School. One of the keynote speakers was Creel Price.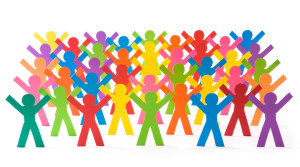 As the owner of a small business, Creel made a statement that caught my attention.
"It is not governments or large corporations who are going to make the world a better place. It is entrepreneurs."
I had subconsciously believed in Creel's statement before he said it. He simply provided the words to describe what I already knew to be true. Ever since we started our enterprise in 2007 we have been giving a percentage of our income to specific charities. Late last year I was introduced to Paul Dunn, co-founder of Buy One Give One (B1G1). Upon learning of Paul's vision, we immediately became Lifetime Partners of B1G1 and have been enjoying the power of habit, impact and connection ever since.
To understand why we made this decision, please view Paul's Tedx Talk  and consider becoming part of B1G1 yourself and sharing The Power of Small with other entrepreneurs in your network. We can and are already making a real and positive difference in the world in which we live. You can too.
Gary Ryan enables talented professionals, their teams and organisations to move Beyond Being Good®.