It turns out that something far more profound than my birth occurred in 1968.
My wife and I recently viewed a film called, Made in Dagenham. The film tells the story about 187 female machinists who went on a three-week strike at the Ford factory in Dagenham, England. Initially the women were outraged that they had been classified under a wa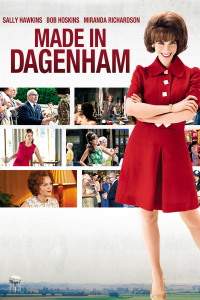 ge review as 'unskilled', and became more indignant when they became acutely aware of the difference in classification and wages between themselves and men doing exactly the same work.
What I found fascinating about the film and my research was that the women, led by Eileen Pullan were not skilled negotiators. They had to defend their actions within the union movement itself (largely run by men) the factory (which employed nearly 40,000 men) and their community. Their strike quickly shut down the entire Dagenham operation 'laying off' thousands and thousands of workers.
They stuck to their principles because the behaviour of management, while generally accepted at the time, was just plain wrong. The same level of work should receive the same level of pay irrespective of gender.
Despite the enormous pressure to return to work (including from some of the women's husbands who had been laid off) the women stuck to their principles and only returned once a guarantee for equal pay had been established and brokered by Barbara Castle, then the Secretary of State for Employment and Productivity. At the time the Secretary's direct intervention with the women was a breach of normal protocols.
As a result of the strike the Equal Pay Act was passed in 1970, leading the way for equal pay for women throughout the Western World.
The story and its impact highlighted for me that some business practices and/or behaviours of management are just plain wrong and need to be treated as such. The courage of the Dagenham women highlights how a single-minded approach to 'righting wrongs' even in the most lopsided of 'fights' can and does result in positive change.
It would be inaccurate of me to suggest that equal pay for women is now a non issue. Quite simply it isn't. But the Dagenham Strike started the ball rolling in a positive direction.
I recommend watching the movie, not just from an entertainment perspective but from a historical one as well.
Finally, what 'wrongs' need to be 'righted' in your organisation?
Gary Ryan enables organisations, leaders and talented professionals to move Beyond Being Good.