The most recent Gallup research (conducted in the USA) on manager effectiveness has shown that seven out of ten managers are directly reducing rather than increasing employee motivation and engagement. If you are a manager, then this means that you have a 30 percent chance of being an effective manager, and a 70 percent chance that you are an ineffective one. Which one are you?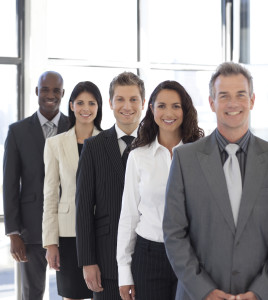 The report highlights that effective, engaging managers result in a, "48% increase in profitability, a 22% increase in productivity, a 30% increase in employee engagement scores, a 17% increase in customer engagement scores and a 19% decrease in turnover." How do your numbers compare with these?
The evidence is overwhelming. Closing the gap between ineffective and effective management matters!
What is it that effective managers do that makes such a big difference?
Firstly, they are talented. Gallup defines talent as, "… the natural capacity for excellence. People can learn skills, develop knowledge and gain experience, but they can't acquire talent — its innate. When individuals have the right talent for their role, they're energized by their work, rarely thinking of it as "work" at all."
The skills required for effective management and leadership are specific. They include being able to listen, to communicate effectively, to have foresight, to be able to find employee strengths, to be able to paint a picture of success and more. Identifying people with the talent to manage is just as important as identifying people with the right talent for any job.
Next, talent is grown and not promoted. Promoting people into roles beyond their competence is one of the greatest flaws that contribute to the generally poor performance of managers. Just because someone is good at their frontline role doesn't mean they will make a great manager. Yet that is exactly the practice that exists today. How are people promoted into management roles in your organisation?
Gallup recommends that people be paid for their performance, not their job title. This means that an employee could be paid more than their manager. Place the right talent into the right roles and pay them for their value, not their title. For most companies, this will require a structural change to how they manage their pay scales. Are people paid for the value or their title in your organisation?
Manager's themselves need to continually improve and to further develop their strengths. Too many managers have limited opportunity to improve their management skills once they become managers, which decreases their own engagement, the ripple effect of which is to further decrease the engagement of their direct reports. Lower engagement leads to lower productivity and lower profits. Clearly this is madness, yet this vicious cycle continues to thrive.
How can these issues be resolved? Fortunately, there is a solution.
Servant Leadership is a management and leadership style that addresses these issues. Cheryl Bachelder, CEO of Popeyes, shares in her book Dare To Serve the power of Servant Leadership and how it has driven the company's turn-around since 2007 (it's share price has risen from $12 to over $56 – how happy do you think its shareholders are about this improvement!). A clear and deliberate cultural shift to practice Servant Leadership, including changing systems and processes to make sure they are aligned with the principles and practices of Servant Leadership has driven their performance improvements.
The test for effective Servant Leadership focuses on the growth of the people you are serving.  Gallup's recent research identifies that growing talent is what matters. Servant Leaders take action to help the people they are serving grow. The results; increased engagement, productivity and profits!
Existing management practices are not working. Companies and organisations need to adopt a completely different approach to how management roles are executed. Servant Leadership is the answer. It results in more engaged employees and customers and increases profitability. Who doesn't want those outcomes! Make the decision today to change your management practices for the better.
Gary Ryan enables talented professionals, their teams and organisations to move Beyond Being Good
If you would like to learn more about Servant Leadership, contact Gary here.