My eldest child Liam is a teenager and loves his Australian Rules Football and his cricket. He is on an Australian Football League (AFL) Pathway program and he played representative cricket last summer. While he loves both sports he has said that his personal goals are to be the best that he can be so that he can (at the very least) enjoy his sport at the local level.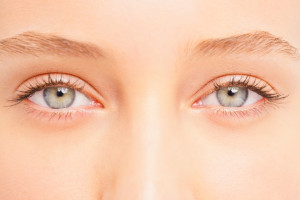 Ever since he has been exposed to a higher standard of training it has opened his eyes to how low the standard is at his local team. This isn't a criticism it is just a fact.
He has come to realise that if he hadn't been exposed to a higher standard he would have continued to think that his effort at his local team was at a high standard. He wants his local team-mates to raise their standard and is frustrated by the fact that he knows that they think that they are already training with a high level of effort. He doesn't blame them for thinking that way because he used to think that way too. They simply don't know anything different.
He has a dilemma. How can he help his team-mates to 'see' the gap that he has seen without looking like a know-it-all!
Unbeknown to me he has executed a plan. You see, as part of his own development he has "run water" for the past two seasons with our local Under 19 team who play in the Victorian Amateur Football Association (VAFA). His perspective is that by being involved with the older boys he is continuing to be exposed to a higher standard of effort. His plan has been to continue to invite his team-mates to come and help him run water with the intention being that by doing so they will be exposed to the higher standard of effort and have the opportunity to see first-hand the gap with his underage team.
Last weekend, for the very first time, one of his team-mates took up the offer. At the end of the warm up his team-mate came over to Liam and said, "Wow, did you see the standard of their warm-up? This is what we should be doing too!"
Bam! Liam smiled and agreed.
His plan had worked and it only took exposing his team-mate to the Under 19 team's warm-up before their game for the gap to be 'seen' for the first time.
This example is relevant well beyond junior football. If you have team members who are performing at a low standard, it may be that they have never seen what a high standard actually looks like. Finding ways to expose them to that higher standard is a leadership challenge. It can be a slow journey, but one by one you can change a standard and a culture by exposing people to a higher standard, having them 'see' the gap and then challenging and coaching them to 'bring' that standard to their normal work.
Gary Ryan enables talented professionals, their teams and organisations to move Beyond Being Good